Performance In Any Market Condition
Oracle Enterprise Performance Management
Gain the insights and agility you need to lead your organisation to success through any market condition. Oracle Enterprise Performance Management (EPM) is made to give you an unparalleled 360-degree view of your organisation, with complete visibility into profitability by line of business. Model and plan across Finance, HR, Supply Chain, and Sales, enabling better business decisions, streamlining processes, and unlocking growth.
Oracle EPM can integrate seamlessly with the other solutions within your organisation, supporting multiple data formats and databases. Purpose-built to service the evolving everyday needs of modern Finance leaders, an Oracle Enterprise Performance Management solution gives comprehensive insights across the entire enterprise with the detail necessary for making effective decisions.
Oracle EPM enables finance teams to work at their full potential, improving integration with planning and ERP systems, bridging the gaps between FP&A and controller teams, and enhancing Finance in all business lines.
Oracle's EPM solution has been consistently recognised as the market leader in Cloud Financial Close Solutions and Cloud Financial Planning and Analysis Solutions, providing finance leaders with the unparalleled capabilities, agility, and functionality necessary to make informed decisions and drive organisation performance.
Connected Planning

An integrated planning platform
As the pace of change increases, businesses need a robust Planning solution to provide greater insight and agility than ever before.
Oracle Enterprise Performance Management is a world-leading Planning solution, recognised as the leader in both the Gartner and IDC MarketScape reports.
Oracle's EPM solution features built-in best-practice Planning frameworks, enabling finance teams to take their organisation's financial planning to the next level with multiple specific solutions for a wide variety of planning formats, including; scenario planning, workforce planning, long-range planning, and more.
See the Entire Business

360-degree view of the entire enterprise
Oracle Enterprise Performance Management integrates Finance functions across the organisation, providing insight into operations and enabling enterprise-wide collaborative reporting for management and key stakeholders.
Oracle's EPM platform is tailor-made for modern visionary leaders and finance teams, enhancing their ability to analyse, understand, and report across the enterprise.
Oracle EPM features native interfacing with the Oracle Cloud, ensuring Finance and Operations can integrate anywhere across the enterprise.
Drive Better Decisions

Gain access to world-leading finance platform
Gain clearer and richer insights into multiple business units, consolidating operational and transactional data in Oracle EPM's unified solution.
Oracle Enterprise Performance Management enhances enterprise-wide decision making, granting individual users the agility and flexibility to model financial and operational scenarios without impacting actuals.
Oracle EPM's advanced modelling capability takes advantage of Oracle's powerful Cloud engine, enabling it to easily handle the vast amounts of data produced by modern businesses.
Streamline Enterprise Processes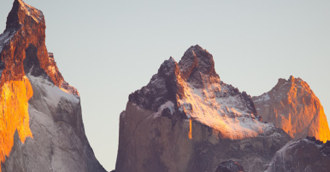 Consolidate disparate enterprise systems
Oracle's Profitability and Cost Management (PCM) solution is made to provide rapid actionable insight into business processes with best-practice allocation-based reporting and dashboard functionality.
Oracle's PCM includes pre-built dashboards and analytical screens, automatically processing data and providing live insight into crucial business dimensions without overloading the General Ledger and critical financial processes with arcane black-box calculations.
Combined with the Oracle Cloud EPM, Profitability and Cost Management offers flexible and robust management reporting across multiple operational segments for business leaders.
Reconciliations Made Easy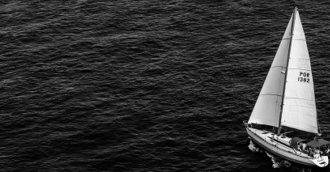 Manage the entire Reconciliation process
Part of the Oracle EPM suite, Oracle's Account Reconciliation solution can provide unparalleled benefits for organisations within their Financial Close.
Oracle ARCS can improve enterprise reconciliation compliance, supporting international accounting standards like GAAP, STAT, and IFRS natively.
Oracle ARCS also includes automatic transaction matching, closing millions of accounts in minutes, enabling highly trained finance teams to focus on providing insights and streamlining the Financial Close.
Modern Data Management


A single source of truth
Revolutionise how your organisation uses data with Oracle's integrated Enterprise Data Management Cloud Service (EDMCS).
Oracle EDMCS enables leading enterprises to ensure data integrity is maintained at all business levels, with inbuilt auditing and validation functionality streamlining the tracking of data changes and point of origin.
A key feature of Oracle EDMCS is its ability for Finance Management to consolidate data from multiple sources, ensure all data structures are ordered and valid before feeding the data into critical operational systems.



Experts Delivering Trust
Trusted Australian Oracle Implementation Partners
Taysols are the market leaders for Enterprise Performance Management solutions in Australia, assisting over 60 national, international, and government organisations to modernise their Finance and enhance enterprise performance. Leveraging more than 25 years in the Financial Close process, Taysols are recognised experts in the Financial Consolidation and Reconciliation processes.
Our track record for delivering outstanding results and enhancements for our clients is provable through multiple client testimonials, our remarkable sustained growth, and ongoing business relationships with our clients.
Since 2010 Taysols has remained an Oracle Platinum Partner, reflecting our Oracle suite capability and expertise. By selecting Taysols to enhance your organisation with Oracle Enterprise Performance Management, experience the confidence and smooth implementation that only our extensive experience can provide.
Discover how Taysols and Oracle EPM can enhance your enterprise.