OneStream - A modern Unified Platform for Corporate Performance Management
Spending too much time executing a manual financial close? Struggling with securely managing or integrating legacy applications? Facing rising costs and security risks from aging infrastructure? Continually using disparate solutions for your complex financial requirements?
Modernise your organisation and get back to business with OneStream.
OneStream is the proven alternative to fragmented legacy applications, designed to simplify processes for the most sophisticated global and Australian enterprises. In Australia, only Taysols have:
Replaced multiple aging systems including Oracle Hyperion, SAP BPC and IBM TM1 with a unified OneStream platform, saving time and reducing complexity as well as reducing costs
Streamlined our client's Financial Close
Enhanced their Planning, Budgeting, and Forecasting capability
OneStream enables organisations to streamline and simplify business processes into a single integrated platform, uniting all of the critical functions required by modern Australian enterprises.
A Single, Powerful EPM Platform

Enterprise Performance Management
Replace and consolidate legacy systems
Enhance Budgeting and Forecasting functions
Seamlessly consolidate all operations
OneStream replaces dozens of fragmented enterprise systems for consolidations, planning, budgeting, forecasting, reporting and analytics into a single unified solution.
Remove the risks and headache of administering, maintaining, and operating multiple systems with OneStream's solution. The OneStream platform provides streamlined support for an organisation's Financial Close and Consolidation, Planning, Budgeting and Forecasting, Reporting and Analysis functions, all in a single solution.
Streamline Your Financial Close

Enhance Focus and Unlock Performance
Improve confidence in financial results
Track, govern and streamline organisation financial processes
One platform for the entire organisation
OneStream is the superior solution, made to streamline and support the complex financial reporting and consolidation requirements of leading Australian organisations.
The OneStream platform has enabled some of the largest global organisations in Australia and around the world to save days on their month-end financial close, freeing valuable time and resources to focus on analysis and performance.
Drive Evidence-Based Strategy

One Source of Truth
Enhanced financial reporting frameworks
Clarity for Operations and Finance
Integrate Business Intelligence solutions
OneStream's powerful advanced analytics capability gives finance and operating staff a single source of truth for financial and operational results, generating enhanced actionable insights into data.
OneStream is a modern Business Intelligence and Advanced Analytics platform, with guided reporting, superior visualisations, and in-built analytic frameworks out-of-the-box, enabling OneStream users new methods to quickly generate detailed reports critical to enterprise performance.
Compare Actuals and Budget

Extensible Dimensionality
Simplify roll-up and consolidations
Accurately compare Actuals and Budgets
Align numbers across operating centres
Stratified budgeting, planning, and forecasting capability
OneStream's Extensible Dimensionality solves the age-old problem of integrating reporting requirements at head office versus the reporting requirements in operating centres.
Extensible Dimensionality enables you to budget and forecast and hold actuals at different levels of your organisation while still maintaining financial validity. It provides the freedom required by your divisions while ensuring that the group is governed as it needs to be, all in one application.

Deploy in Cloud or On-Premise

Leverage the Cloud or Existing Resources
Australian Tier III Data Centre
Eliminate reliance on in-house IT
Reduce hardware and maintenance costs
Enjoy flexible deployment of OneStream as it is the exact same solution that runs in both the Cloud or On-Premise. OneStream's deployment flexibility enables organisations to take advantage of current resources and infrastructure while keeping the option of migrating to the Cloud if operational needs change in the future, or vice versa.
Taysols offers certified and audited OneStream hosting in secure, world-class data centres, providing the ultimate security for sensitive operational and financial data, with a number of ASX100 organisations already using the service.
Customise Your Solutions

OneStream XF Marketplace
The OneStream XF Marketplace contains over 50 additional purpose-built solutions for customers to download, configure, and deploy, extending the value of their OneStream platform, for no additional license costs.
The OneStream XF Marketplace enables tailored fulfilment of organisation needs and delivers enhanced enterprise performance.
Available OneStream XF Marketplace modules include:
Account Reconciliations
People Planning
Cash Planning
Sales Planning
Experience Trust In Your OneStream Solution with Taysols
Taysols are the trusted experts in the delivery of OneStream. Headquartered in Sydney, Taysols has a proven history of assisting leading Australian organisations streamline and enhance their financial and enterprise performance.
Taysols has assisted multiple billion-dollar Australian organisations in replacing their aging HFM, SAP BPC, TM1, Hyperion Planning, and OBIEE platforms with OneStream. Taysols is also the only authorised OneStream Training partner in Australia and has delivered more OneStream implementations in the region than anyone else.
Taysols' OneStream clients enjoy unprecedented Australian expertise and support for their OneStream solution.
Experts You Can Trust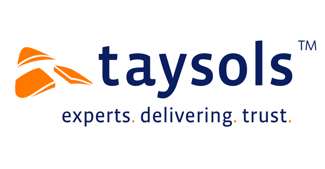 Australian OneStream Partner
OneStream Partner for over 4 years
Only Australian OneStream Authorised Training Partner
Extensive OneStream Expertise
Taysols has over 20 years of experience in implementing, hosting and supporting EPM, Business Intelligence, and Advanced Analytics. Taysols are recognised leaders in assisting Australian organisations to enhance their financial consolidations, financial reporting, budgeting, planning, forecasting, and analysis functions.
Be sure to follow Taysols on LinkedIn for regular content on enhancing enterprise performance.
OneStream in Australia


Australian OneStream Implementations
Taysols is the clear and obvious OneStream leader in Australia, having implemented, hosted, and supported OneStream for multiple leading Australian organisations, successfully transforming their finance function and enhancing operational performance. So impressive are our credentials, we have also performed these OneStream services for European and North American organisations too and now have around a dozen OneStream engagements under our belt.
Taysols also delivered Australia's first OneStream installation for Moly-Cop, a mining manufacturer with over 1,700 employees in eight countries.
Read all about the first Australian OneStream implementation in our MolyCop case study.
24-7 Global Support
Global Enterprise Performance
Local support offices in 17 countries
99.9% Service uptime guarantee
Enjoy the combined expertise of three leading OneStream partners
Taysols is the founding owner of Solantic, a global joint venture between 3 of the world's top CPM providers. Solantic provides OneStream hosting for global organisations with follow-the-sun localised support operations across timezones and international boundaries.
Enhance Your Organisation with OneStream
Speak with a Taysols OneStream Expert Today