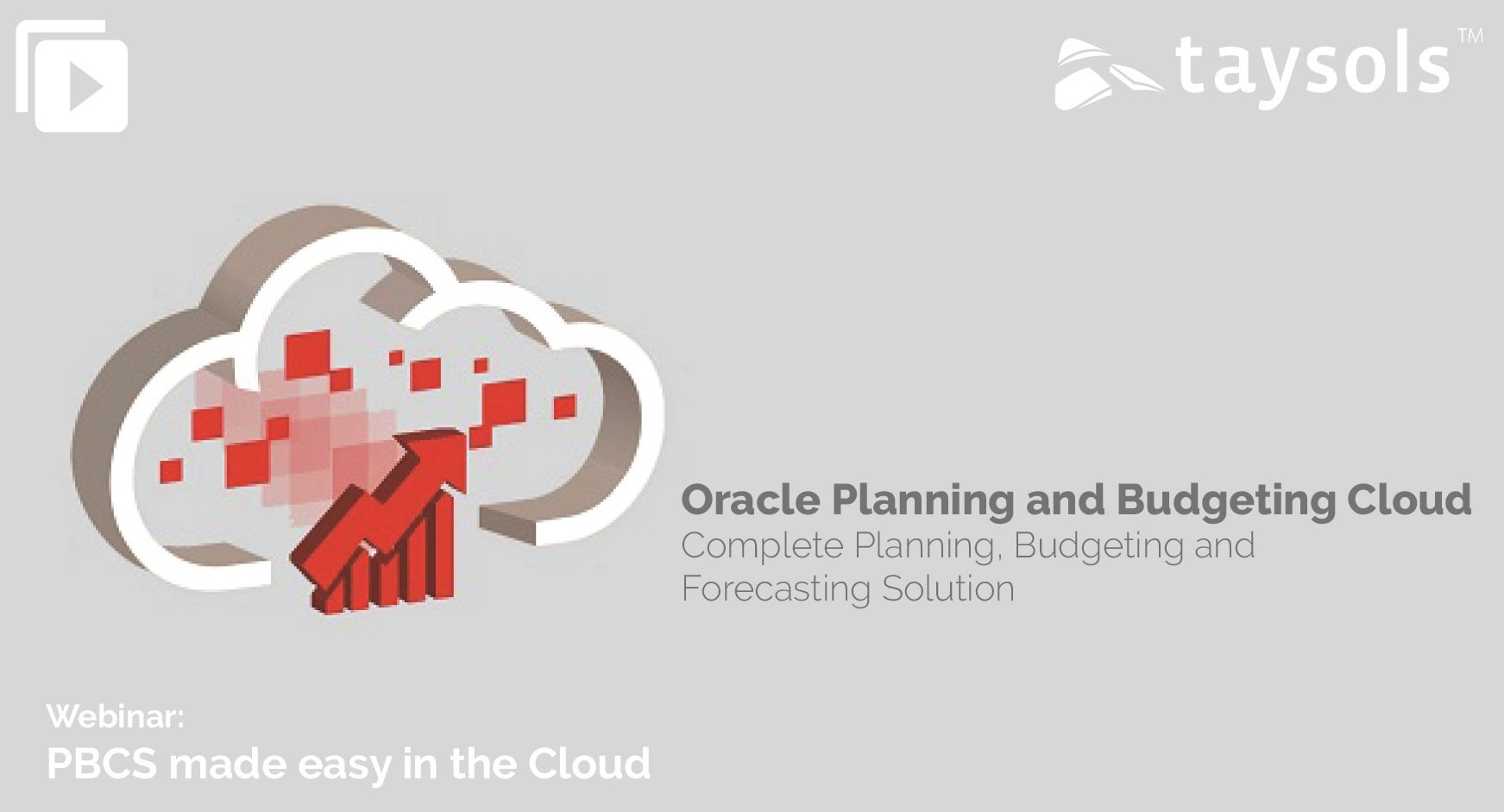 Are you looking to simplify your planning and forecasting processes, without the need for vast IT resources and budget?
If so, Oracle's subscription-based Planning and Budgeting Cloud Service (PBCS) offers an affordable and effective solution for you. It provides a flexible planning application that supports enterprise-wide budgeting, forecasting and reporting in a cloud-based deployment model.
Organisations of all sizes are able to quickly adopt this world-class solution with little to no additional infrastructure investment, using its flexible deployment option and with virtually no learning curve.
Hear from our experts about best practices and how companies adopted PBCS in typically less than 8 weeks. Our live demonstration will showcase its ease of use and functional richness.
Whether you are a current Hyperion Planning user with an interest in migrating to the cloud or a new user interested in adopting better planning practices, this session will give you a great overview and better insights into this solution.
Enter your your details on the right to download the recording of this webinar!