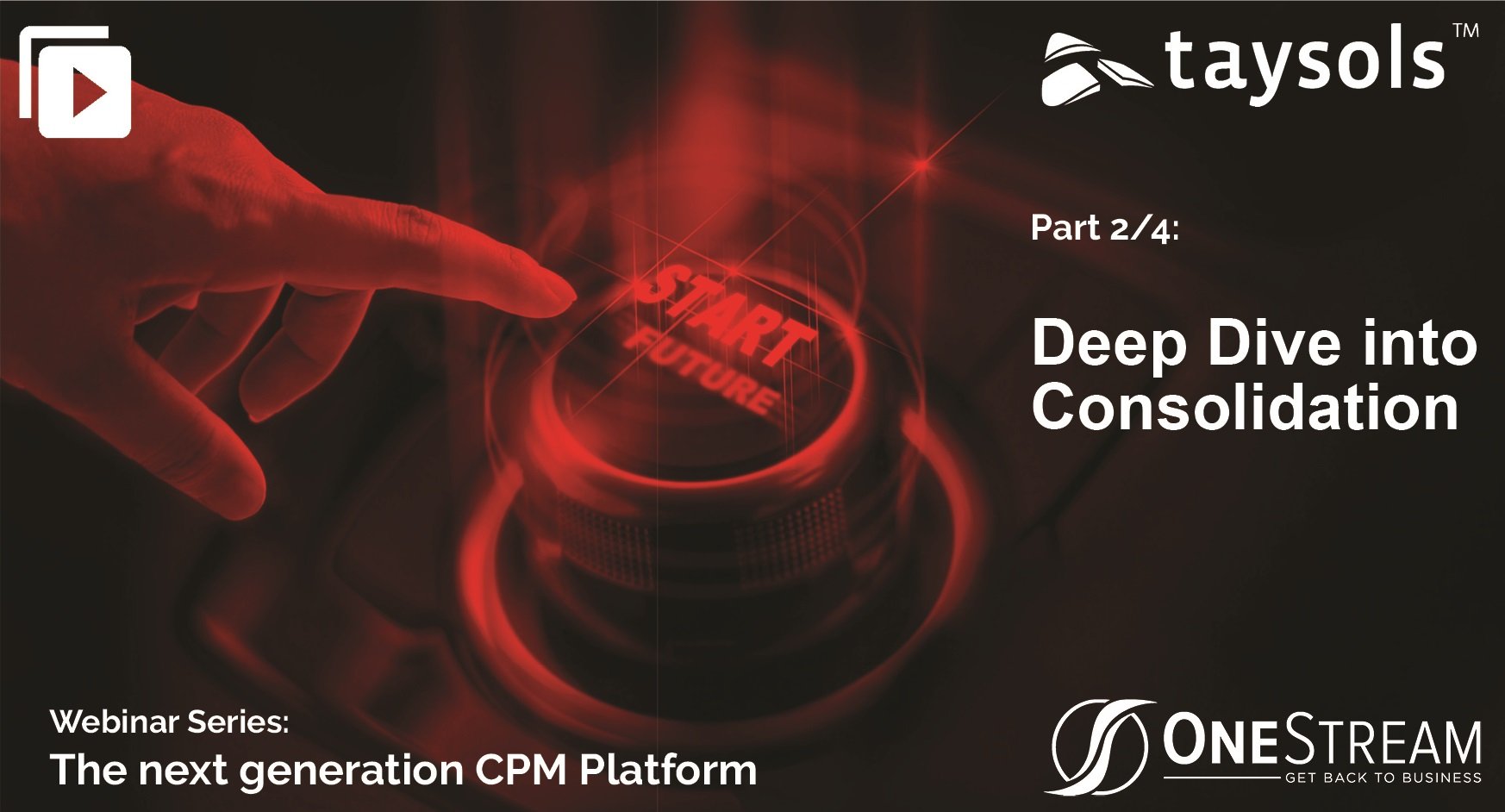 In part 2 of our 4-part webinar series, we will review the flexibility of the OneStream reporting platform and dive deeper into the financial consolidation functionality.
With their unified financial platform for Corporate Performance Management, OneStream offers financial consolidations, advanced reporting, sophisticated budgeting & forecasting, simple account reconciliations along with ground-breaking Machine Learning capabilities for the enterprise in a single, easy to use application.
We will deliver a detailed financial OneStream consolidation demonstration that also showcases sophisticated reporting.

Enter your your details on the right to download the recording of this webinar!