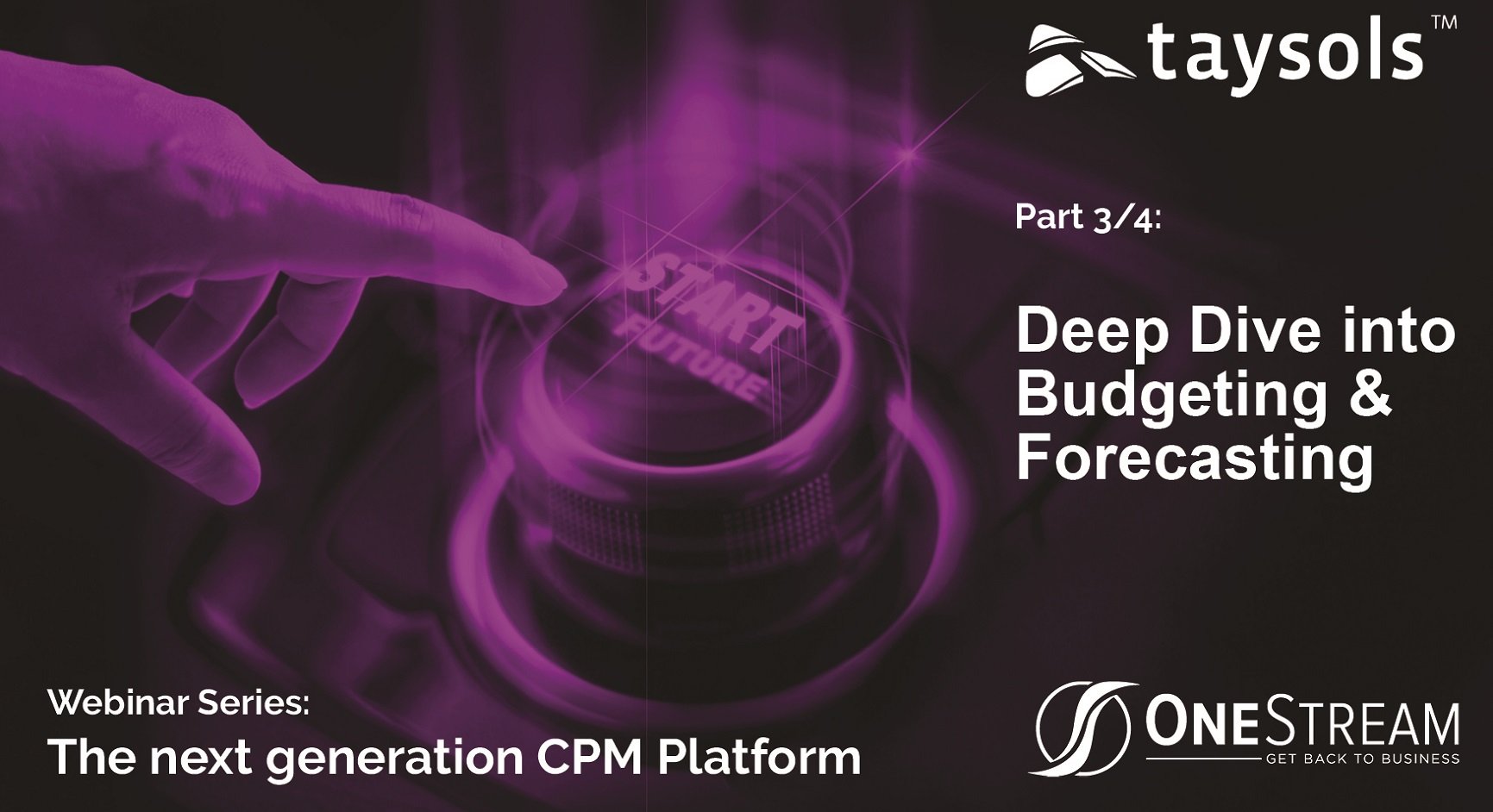 Learn how FP&A organisations and managers use OneStream to achieve 100% success in rolling out sophisticated budgeting and forecasting solutions.
The unique approach to solving age-old problems in the planning process, results in a unified, easy to use application that delivers rich functionality, high performance and unmatched scalability.
Topics addressed in this webinar:
Seeding budgets and rolling forecasts with minimal effort.
Applying different levels of granularity across processes like forecast, budget and actuals in a single application.
Planning for the unknown such as number of people, fixed assets or projects without sacrificing the financial model or performance.
Creating long range plans, budgets and forecasts to seamlessly share information.
Easing end user adoption with Guided Workflow and task management and more!
It's a can't miss demonstration for sophisticated organisations looking to simplify their technical footprint and unify their corporate performance and reporting needs.
Enter your your details on the right to download the recording of this webinar!