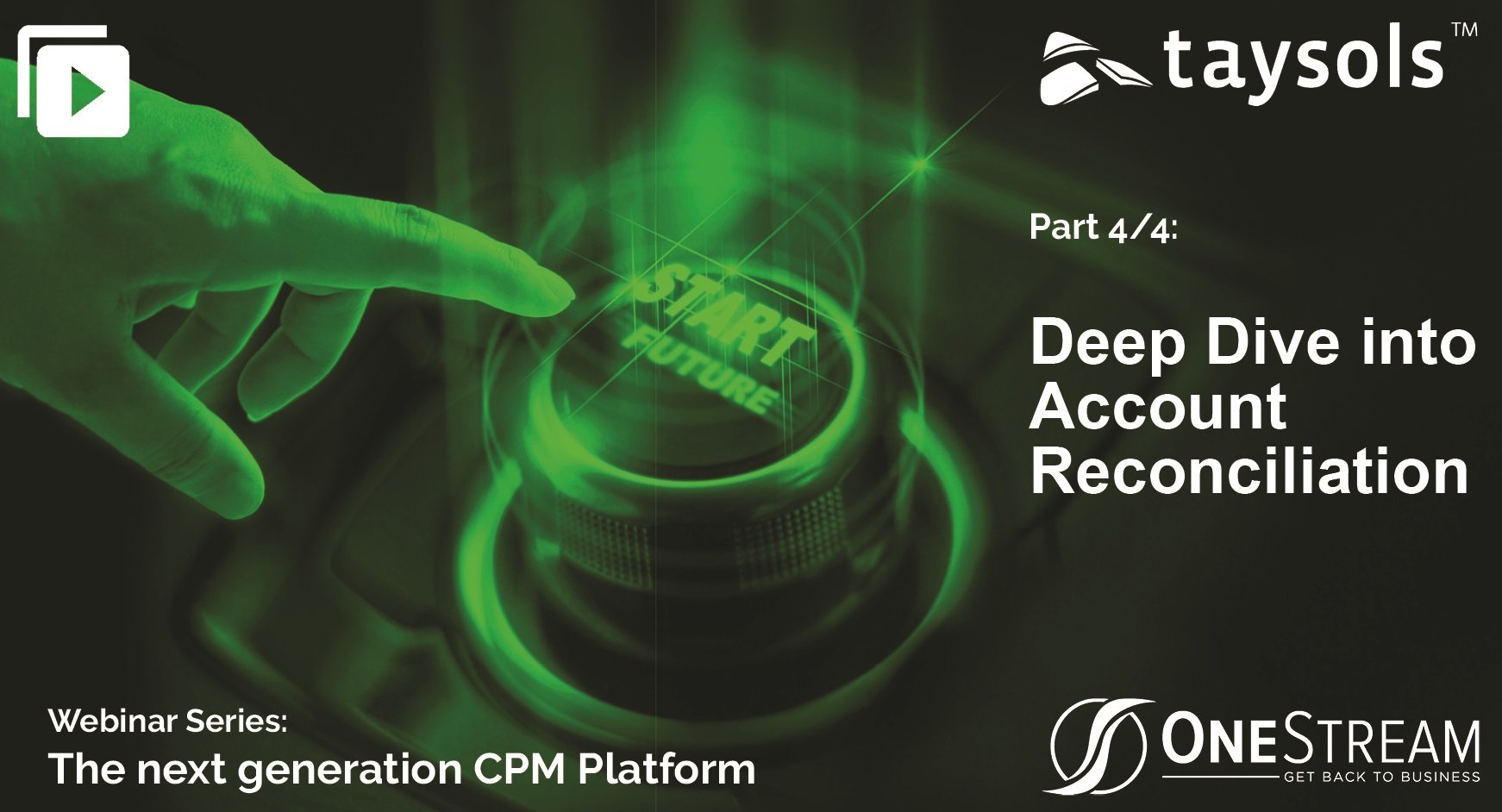 Join us to see a demo of OneStream XF's Account Reconciliation solution.
This is a must see for anyone considering a stand alone account reconciliation solution, current OneStream customers and users of alternative account reconciliation solutions. OneStream XF allows you to leverage the power of the platform and gain more value with your investment without the technical complexity.
Learn about;
A new level of data quality and risk management
Single source trial balance loads
Drill from the reported balance to the reconciliations
Process controls
50% faster implementations.
OneStream supports the critical transparency and audit requirements of the enterprise. Its core XF platform capability is leveraged to deliver a unified Account Reconciliation solution.
Don't miss out on this unique opportunity to see the solution live in action.

Enter your your details on the right to download the recording of this webinar.