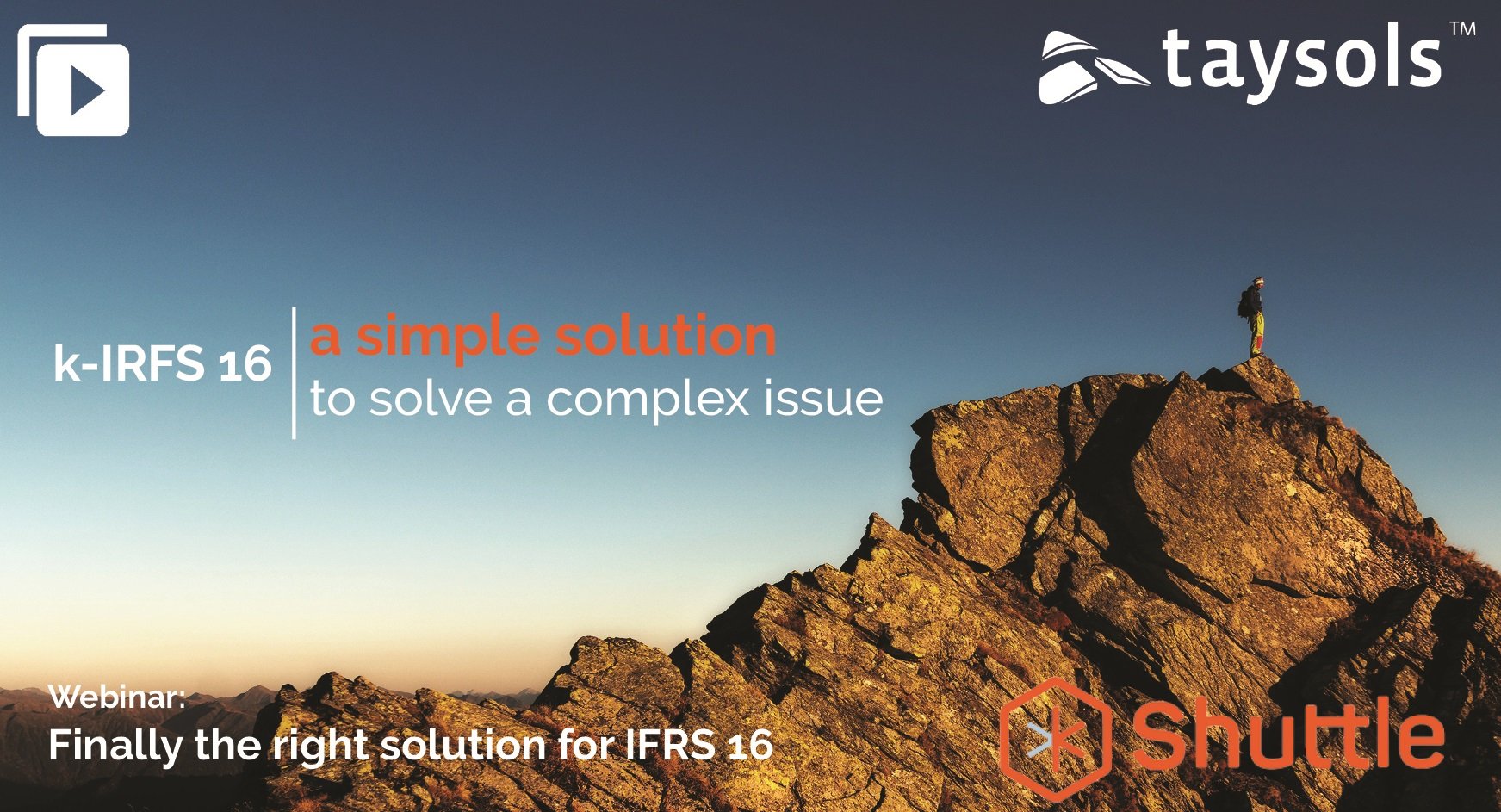 IFRS 16 regulatory reporting for how you account for your Leases is legally binding since 01/01/2019.
If you are still struggling with your solution and have implemented complicated, error-prone and inefficient "Excel" based solutions, download this webinar now and see how this purpose-built solution can help.
K-IFRS 16 from kShuttle is an industry leading, purpose-built solution for IFRS 16 management, scenario-based modelling and reporting that tightly integrates into your existing source and consolidation solutions.
Already successfully implemented at leading organisations in the home of IFRS - Europe, Taysols has brought k-IFRS 16 exclusively to Australia. This solution has proven to strengthen a business-oriented approach and is very easy to implement.
k-IFRS 16 allows you to collect decentralised data and documentary proofs, simulate the impact of changes to discount rate or duration on key financial reports as well as create dashboards or reporting books.
In this informative webinar we will demonstrate this solution and show how you can use it to meet the new lease accounting standards. This includes:
Automating calculations that are otherwise time-consuming, prone to error and difficult to audit in a spreadsheet
Maintaining one version of the truth across finance
Capitalising a lease, modelling the best adoption method, and scenario planning for signing the leases.
Adding qualitative information and commentary at any level of the process
Comparing the impact of different scenarios to make informed decisions
Working in a group using an end-to-end solution without breaking the digital chain
Designing action plans enabling you to follow the degree of progress.
All this in an 'Excel like' solution for easy adoption and with the rigour of an underlying industrial strength database.
Enter your your details on the right to download the recording of this webinar!