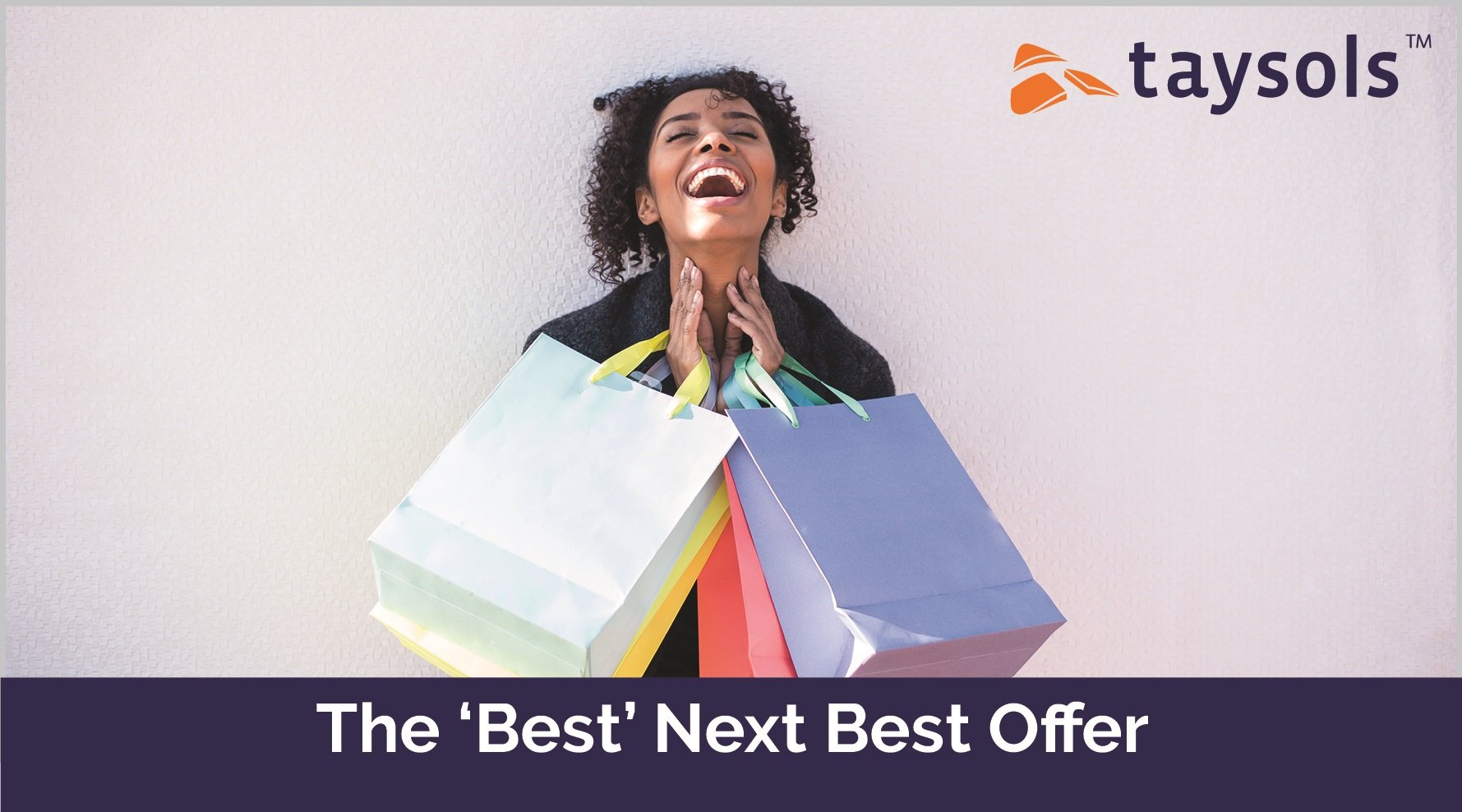 Today's organisations are constantly looking for ways to personalise marketing and ensure the right customer is offered the right product at the right time. Download our Next Best Offer White Paper so you can explore how:
Leveraging your existing customer data can provide the pathways to insightful predictions on what to offer your customers next;
To take advantage of the latest technology to ensure you stay ahead of your competitors;


The importance of segmenting your customers to ensure that personalisation is front and centre when offering your customer the next best offer.
Combining the expertise of Taysols' Advanced Analytics team along with our Next Best Offer solution, you could be quickly on your way to more effective and personalised marketing.

Fill in your details on the right to access this informative whitepaper.