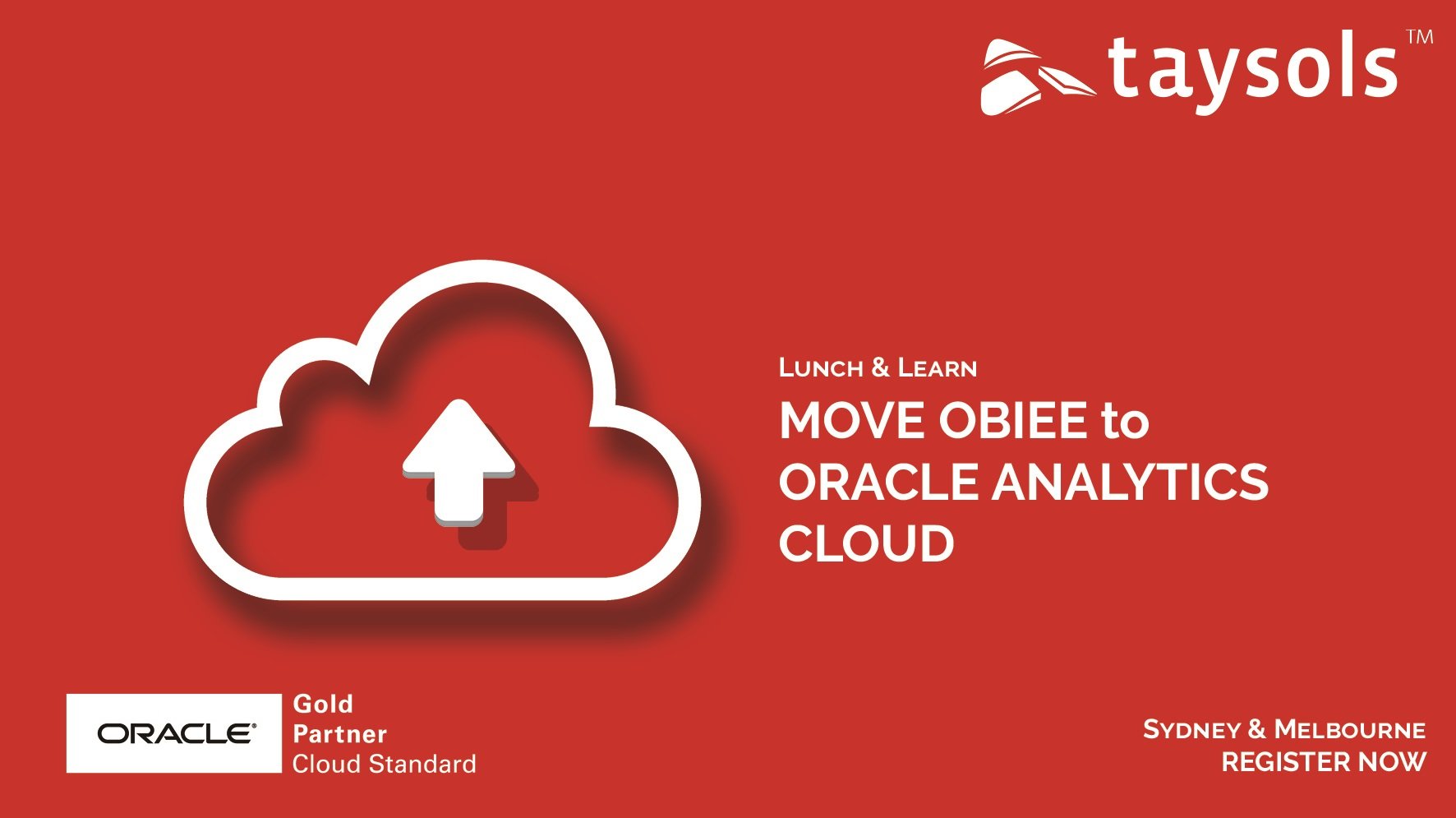 Now more than ever, organisations are evaluating their on-premise solutions and asking 'why is this not in the cloud?'.

Organisations, where OBIEE is a critical enterprise reporting solution and who have made significant investment in OBIEE, are now coming to realise that moving to the cloud offers significant benefits such as:
Ability to innovate faster and easier in the cloud and taking advantage of Oracle's innovation as soon as it's delivered.
Eliminate lengthy upgrade projects and the disruption to BAU activities.
Significantly reduce ongoing administrative and infrastructure costs through Oracle's Autonomous solutions.
Leverage Machine Learning to optimise and manage your environments.
Maintain your internal skill sets and leverage your investment in OBIEE to date.
In this Lunch 'n' Learn session hosted by Taysols you'll have the opportunity to hear from the experts on why now is the right time to move your OBIEE solution to Oracle's industry leading Oracle Analytics Cloud (OAC) service and how to get started.
You'll hear and learn about:
What to look out for during the migration process.
What's new in the Data Visualization component of OAC.
How to streamline your data flows and automate these for greater analyst productivity.
Where and how Machine Learning and Big Data can be leveraged within your OAC Platform.
Sign up now for this free event to hear and learn from the experts.
EVENT DETAILS
SYDNEY
Tuesday, 21st May 2019
12:30PM - 1:30PM
Sydney CBD
Lunch will be provided

MELBOURNE
Thursday, 23rd May 2019
12:30PM - 1:30PM
Melbourne CBD
Lunch will be provided
---