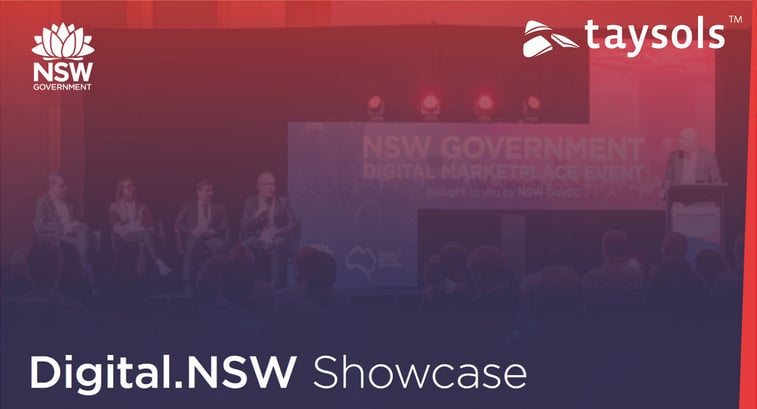 Join us at the Digital.NSW Showcase 2019, one of the largest meetings of ICT public and private sector leaders in Australia.
Driving the future of digital government – collaborative, innovative, trustworthy and citizen-driven – the Digital.NSW Showcase takes a new perspective on 'digital' this September, focussing on the tools and techniques behind an effective digital government strategy.
There is no asset more critical than usable, accessible data that enables insights and informs decisions. Ensuring that we have our data in an accessible, safe, usable, and correct format is essential, before we are able to analyse that data for better informed decisions and outcomes.
Taysols has been successfully working with several government departments, helping them deliver greater insights and reporting around various services they provide, by delivering solutions around machine learning, big data, data warehousing and dashboarding.
Taysols has assisted with the improvement and upgrade of corporate information warehouses as well as report and dashboard systems to deliver business critical information to the relevant stakeholders within the departments. With our understanding of how Analytics products are used by organisations in both the public and private sectors, we are able to focus on delivering high value outcomes by working closely with the government departments and relevant teams.
We're experts in helping organisations derive the value from their advanced analytics and warehousing solutions that can so often prove difficult to achieve.
Come to stand SME7 and chat to our team to hear about our stories helping government departments and how these could align with your strategies for 2020 and beyond.
We are looking forward to seeing you there!
EVENT DETAILS
SYDNEY
Thu, 12 September 2019
Randwick Racecourse
Sydney
---