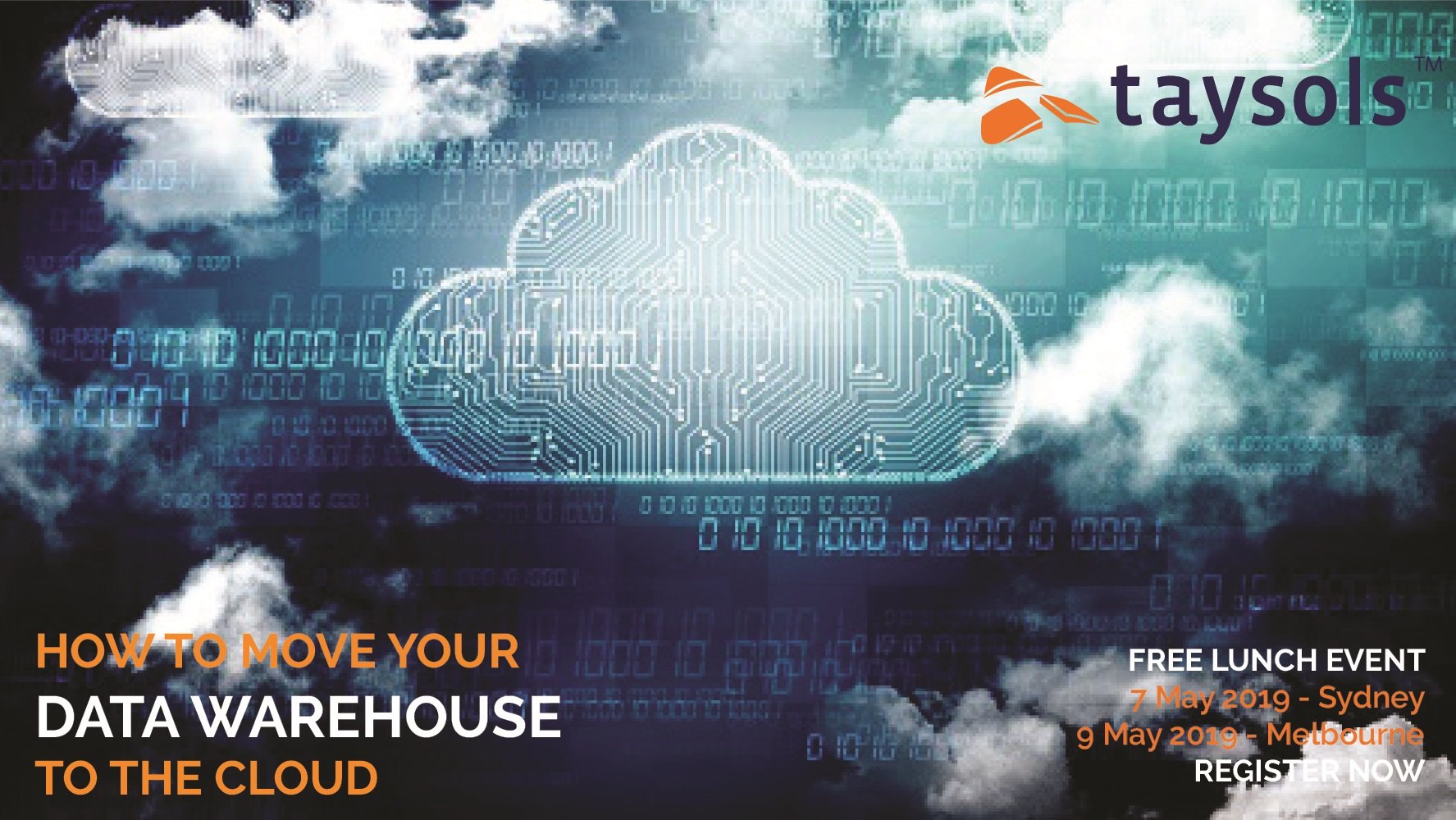 Thinking of moving critical IT Data Operations to the cloud, you need a modern Data Warehouse that is:
Cloud based
Zero maintenance
Offers flexible pricing
Highly scalable
However, when it comes to moving large data warehouses to the cloud, many organisations are still grappling with the value in both the financial and human effort required.
In this Taysols Lunch'n'Learn session you will learn:
What cloud based Data Warehouse and Data Lakes are;
What are the key considerations for moving some or all of your data warehouse workload to the Cloud;
How to best plan for the move; and
Tips and tricks to watch out for during the project.
Importantly we will be demonstrating a comparison of real life experiences from leading Cloud Based Data Warehouse solutions including:
Snowflake
Amazon Redshift
Microsoft Azure SQL Data Warehouse
Oracle ADW
Google Cloud
This is a great opportunity to come and learn, for free, from the experts on a topic that will no doubt be a key focus and consideration point in 2019 for most organisations.
EVENT DETAILS
SYDNEY
Tuesday, 7th May 2019
12:30PM - 1:30PM
Sydney CBD
Lunch will be provided

MELBOURNE
Thursday, 9th May 2019
12:30PM - 1:30PM
Melbourne CBD
Lunch will be provided