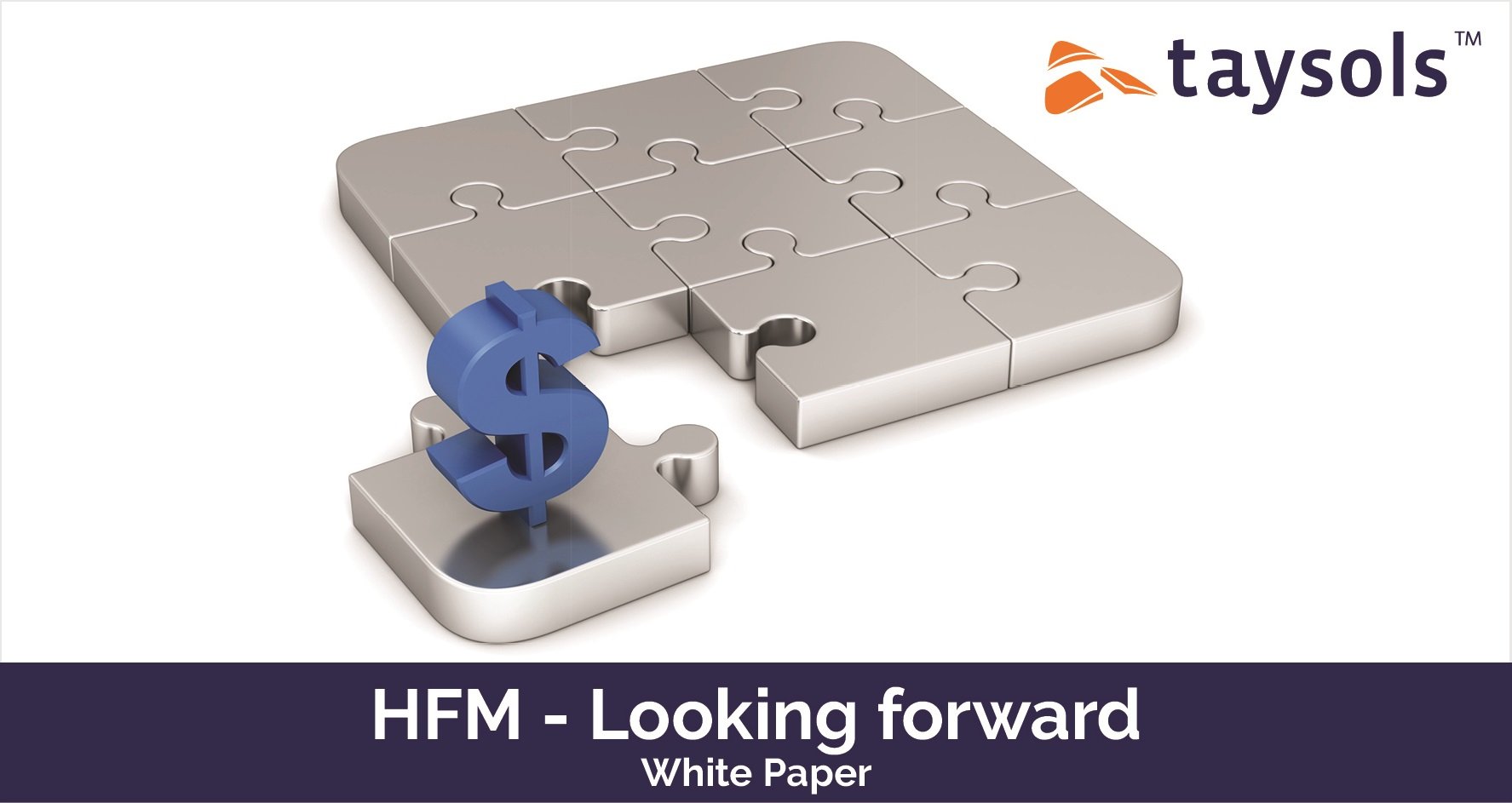 Since Hyperion Corporation introduced HFM (Hyperion Financial Management, an 'on-premise' technology) all the way back in 2000, it has become the world's leading group consolidation product.
Now, seventeen years later, under its new owner Oracle, the focus has shifted to a cloud based FCCS (Financial Consolidation and Close Cloud Services) product. Many existing Hyperion customers have approached Taysols to advise them on the best way forward.
Should customers:
Upgrade HFM and continue to use it on premise;
Move the on-premise solution to a private cloud service provider (and upgrade as appropriate);
Move to FCCS; or
Evaluate other options in the marketplace?
Our recently released White Paper addresses exactly those questions.
Enter your details on the right to download the White Paper and to find out more about those different approaches.
For advice on your particular HFM installation or to learn about our packaged upgrade options, please contact our team directly.